Network of Experts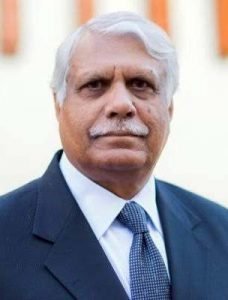 Mr. Shaukat Javed has served as Home Minister of Punjab, a province which has a population of about 100 million. Shaukat Javed is a police officer who has served as the Inspector General of Police Punjab, Pakistan. He started his career with the Police Service of Pakistan as an Assistant Superintendent Of Police in 1978. He headed Intelligence Bureau of Pakistan in the province of Punjab and also served as Police Chief of the Lahore region. Mr. Javed is known as a progressive police officer who made memorable and transformational contributions in his role as head of Punjab Police.
---
Mr. Chaudhry Yaqoob is a former Inspector General of Police, Balochistan. He started his career with the Police Service of Pakistan as an Assistant Superintendent Of Police in 1978. He has also served in different provinces of Pakistan in command positions heading the districts and the regions with distinction. Mr. Yaqoob is rated as one of the most sound professional in the police service of Pakistan- a commander with a cool mind, citizen centric approach and a problem solver.
---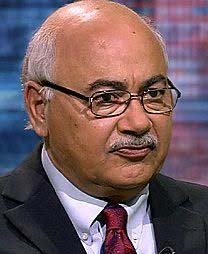 Mr. Khawaja Khalid Farooq has spent more than 35 years in Pakistan Police. He has served at the most senior positions of the institution, especially in the areas of Policing and Counter Terrorism at the Operational Level. He has headed the police in the Punjab province and also served as head of the National Counter Terrorism Authority and the National Highway and Motorway Police. He has wide operational field experience in tackling crimes including terrorism incidents, investigation and prosecution of cases, law and order, man-management and general public dealing etc. He is credited for giving NACTA its legal status and establishing it as the civilian oversight CT body. He is currently contributing as national security analyst with active presence on the national and international print as well as social media including prestigious talk shows such as Hard Talk, BBC. Mr. Farooq also enjoys great reputation in the police service of Pakistan- a commander who leads from the front and is bold and intelligent.
---
Mr. Pervaiz Raheem Rajput served as Inspector General of Police, Balochistan. He has also served as IG Prisons and is also a member of the Police Service of Pakistan. Mr. Rajput is known for upholding the values of professionalism and dignity in the Police Service of Pakistan.
---
Mr. Syed Tahsin Anwar Ali Shah is a former Director General of Federal Investigation Agency of Pakistan. He is an officer of the Police Service of Pakistan. The Director General of the Federal Investigation Agency (DG FIA) reports directly to the Interior Secretary of Pakistan. He also served as the Inspector General of Police Gilgit-Baltistan, Pakistan. He is known as a great professional, immensely knowledgeable with a thinking mind, persuasive and logical. He has served with dignity and honor for about 35 years in various positions in different parts of Pakistan.
---
Mr. Mushtaq Ahmed Sukhera joined the Police Service of Pakistan (PSP) as an Assistant Superintendent of Police (ASP) in 1982. Mr. Sukhera has served as DIG Investigation Lahore; Additional IG, Counter Terrorism Department Punjab and the Provincial Police Officer/Inspector General of Police in two provinces- Punjab as well as Balochistan. He has also served, with distinction, as the Chief of Discipline and Internal Investigation in the International Police Task Force (IPTF) of United Nations Mission in Bosnia and Herzegovina (UNMIBH). Mr. Sukhera led the counter terrorism efforts in Balochistan with great success. In Punjab, he took his organization- Punjab Police to the next level of organizational development through solid crime fighting and modernization approach. A number of technology driven projects including Police Station Record Management System, Human Resource Management Information System, Crime Monitoring and Management System, Integrated Command and Control Center, Complaints Management System have been initiated and completed under his command in Punjab.
---
Mr. Jameel Yusuf S.St besides being a successful businessman, he is recognized and highly respected for his services to humanity nationally and internationally, in the fields of law enforcement, education, policy making, social services, public interest litigation and advocacy.He was the Founder Chief of Citizens Police Liaison Committee (CPLC), Sindh. A statutory institution of great repute in assisting Victims of Crime to help obtain Justice and in Combating / Detection of crime with the Police on a Honorary basis. He was invested with the prestigious National Award of "Sitara-e-Shujaat" (S. St.) for Bravery, by the President of Pakistan, in 1993.
---
Iftikhar Ahmad Rao is an international development practitioner and a consummate ex-civil servant with over 45 years of experience of serving in all the four provinces under civil and army establishments and development sector with experience in internal security and rule of law, tribal area governance including working with international agencies, development of regulatory and control regimes and coordination skills including coordinating complex programs and working with multidisciplinary teams in culturally diverse environments. He joined the Civil Services of Pakistan in the District Management Group (DMG) now named Pakistan Administrative Service (PAS), in 1984, and holds a Masters in Political Science, BSc honours in Agriculture and Law degree. In addition to this, Rao is fluent in English, Urdu, Punjabi, Pushto, Pothohari and understands Saraiki and Sindhi fairly well .Rao's diversity of financial, regulatory and internal security expertise spans a broad range of reform areas including access to justice, internal security and rule of law, negotiation skills, measures against drug and fire arm trafficking, developing regulatory regimes against property crimes, development of control mechanisms against trafficking of endangered species and sports corruption and geo-politics. While working in the Tribal Areas, allowed him to be familiar with the region's Pakistan-Afghan conflict, ensuring sectarian harmony and enforcement of laws for monitoring and controlling cross border terrorism and kidnapping for ransom, drug and arms trafficking and rehabilitation of Afghan refugees. As secretary food Punjab unearthed activities of food and sugar mafia in 2008. He has attended multiple international short courses on Hostage Negotiation and Negotiation Skills with the US State Department, the Australian Government, and under JICA with the Japanese Government on prevention of crime and treatment of offenders. In addition to this, he has attended courses on Governance, financial regulations and International development policy at Harvard's Kennedy School of Government and China. Rao has critical experience in Hostage Negotiation and was part of the negotiation team during Lal Masjid and Jamia Hafsa crisis in July, 2007. He also negotiated safe release of Malik Javed an employee of Pakistan Mission at Baghdad, Iraq in April, 2005. Negotiations were held with Zarqavi Group of Al-Qaida. Rao is currently working as the Provincial Team Leader for the Punjab Chapter of the Justice System Support Programme (JSSP), a Rule of Law programme funded by the government of UK through "Conflict Security and Stability Fund (CSSF)" since December 2016.
---
Dr. Syed Kaleem Imam
Dr. Syed Kaleem Imam holds  a PhD in  Politics  and International Relations, an LLM degree in Human Rights Law from SOAS, UK, and an LLB and master's degree in Philosophy. He shares his understanding and research regularly at various training institutes and public forums, as well as in print and electronic media. He is the author of several publications both nationally and internationally. A 33-year career of exemplary service characterized his career. A former police officer and Federal Secretary of the Narcotics Control Ministry, he is a civil servant with extensive experience in the field. His national experience includes serving as SSP in Islamabad, Rawalpindi, Quetta, Sibi and Nasirabad; Additional Director Immigration, Chief Security Officer to the Prime Minister, Deputy Director General, Intelligence Bureau, Director of National Public Safety Commission; Inspector General Islamabad, Punjab, Sindh, and National Highways and Motorways twice. During his time with the United Nations, he served as Chief of Operations in Mozambique, Planning Coordinator in Liberia, and UN Police Commissioner in Darfur, Sudan. He has been decorated with three UN peace medals, the Quaid Azam Police Medal, the President's Police Medal, and the Tamagha-i-Imtiaz for national distinguished service. He is well-known as an academic, a security analyst, a strategist, and a policy practitioner.
---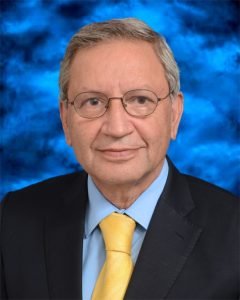 Dr. Manzoor Ahmad is an international trade and Customs expert.  He is currently serving as the Chairman of a WTO trade dispute between the European Union and Indonesia. He is also a Senior Fellow with the Pakistan Institute of Development Economics (PIDE). Previously he has held various senior positions in the government and international organizations. These include Pakistan's Ambassador to World Trade Organization; Director, Food and Agriculture Organization (FAO) to the United Nations at Geneva; Member Customs at Federal Board of Revenue, Islamabad; Deputy Director, World Customs Organization, Brussels and Chairman, Pakistan LNG Ltd.  He started his career in 1973 with Pakistan Customs and Central Excise service. He is a regular columnist on economic and trade issues.